We Make Your Software Work
Lanna Softworks
We provide technical and human solutions to companies around the world
บริษัท ลานนาซอฟท์เวิร์ค จำกัด ก่อตั้งขึ้นเมื่อปีพ.ศ. 2548 ที่จังหวัดเชียงใหม่ เพื่อให้บริการด้านเทคนิคสำหรับลูกค้าในประเทศไทยและทั่วโลก ความภาคภูมิใจของเราคือการให้บริการที่ีมีคุณภาพสูงในราคาที่เหมาะสม การพัฒนาซอฟท์แวร์ให้ใช้งานได้หลายแพลตฟอร์ม รวมทั้งด้านการดำเนินการ บูรณาการ และให้คำปรึกษาด้านเทคนิค
99% ของโครงการที่มีขอบเขตคงที่เสร็จสิ้นภายใต้งบประมาณ
รับประกันของการส่งมอบงานตรงเวลาสำหรับโครงการที่มีขอบเขตคงที่
ผู้ก่อตั้งและซีอีโอเป็นผู้ที่มีประสบการณ์ทำงานใน Silicon Valley
งานด้านเทคนิคคุณภาพสูงในราคาที่เหมาะสมและสมเหตุสมผล
มีประวัติที่ดีและผลงานที่โดดเด่นใน 12 ปีที่ผ่านมา
มีผู้เชี่ยวชาญด้านเทคนิคเฉพาะ ที่มีความมุ่งมั่น

พันธกิจ
ที่ลานนาซอฟท์เวิร์ค เราทำให้งาน IT เป็นเรื่องง่ายสำหรับลูกค้า โดยส่งมอบงานที่มีคุณภาพในราคาที่เหมาะสม ดูแลลูกค้าของเราดุจญาติมิตร และดูแลพนักงานของเราดั่งครอบครัว
วิสัยทัศน์
ที่ ลานนาซอฟท์เวิร์ค วิสัยทัศน์ของเราจนถึงปีพ.ศ.2565 คือการได้รับการยกย่องให้เป็นหนึ่งในTop 5 ของผู้ให้บริการโซลูชั่นด้านเทคนิคในประเทศไทยที่ให้บริการด้านการพัฒนาซอฟ์ทแวร์ที่มีคุณภาพสูงรวมไปถึงบริการเอาท์ซอร์สด้านไอที
Lanna Softworks Company, Ltd. was formed in 2005 in Chiang Mai, Thailand to provide technical and human solutions to companies around the world. We pride ourselves on providing high quality, competitively priced, multi-platform software development services, implementation and integration, as well as technical consulting.
99% on-budget completion for fixed-scope projects
Guaranteed on-time delivery for all fixed-scope proj
Founder and CEO is an experienced Silicon Valley vetera
Quality, technical work at competitive prices
12-year proven track record of outstanding results
Focused, dedicated technical expertise
Mission
At Lanna Softworks our mission is to take the pain out of IT by delivering high quality, cost-effective technical solutions, while treating customers as colleagues and employees as family.
Vision
Our vision is to be recognized among IT Leaders as a Top 5 provider of technical solutions in Thailand for high quality, on-time software development services and IT outsourcing.
The five high-level services we offer are Mobile App Development, Website Development, Application Development, Software Quality Assurance and IT Staff Augmentation.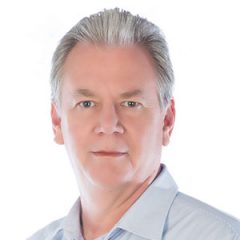 David Turner
CEO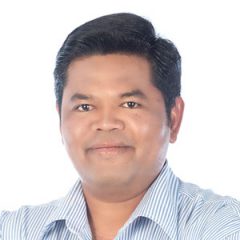 Charoenrit Rakcharoen
CTO

We believe in what people make possible. Our mission is to empower every person and every organization on the planet to achieve more.

The event where the problems of tomorrow meet the minds of today. Discover how you can realize exponential outcomes through the power of IBM.

The Complete Cloud and Next-Generation Platform For Business